How to build a sales pipeline – 5 step process
February 22nd, 2018
Step 1 – Identify your target market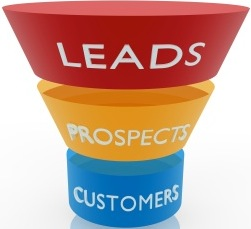 Step 2 – Are you hanging out where your target market hangs out?
Step 3 – Do you have a targeted prospect list and are you working it?
Go to Sales Genie, InfoUSA, or other business information sites. Input your criteria and obtain a list of prospects that align to your target market.

Scan through member lists of trade organizations, and pick out those who appear to be aligned with your target market.

Scan through online directories, LinkedIn and phone books to identify prospective companies. Take notes of the names on doors when you are in office buildings, and jot down names of companies as you navigate throughout your days.
Step 4 – Are you qualifying your leads and only working the good ones?
B – Do they have the Budget you require?

A – Do they have the Authority to make a decision?

R – Will what you sell them generate enough Revenue?

T – Does their Timing make them a relevant prospect?

S – Will your Solution bring true value to them?
If your prospect doesn't meet the "BARTS" criteria, they're likely not worthy of your time, so move onto those that are qualified.
Step 5 – Are you evaluating your existing customers for additional sales opportunities?